Rachel's Food Diary: What I Eat In A Day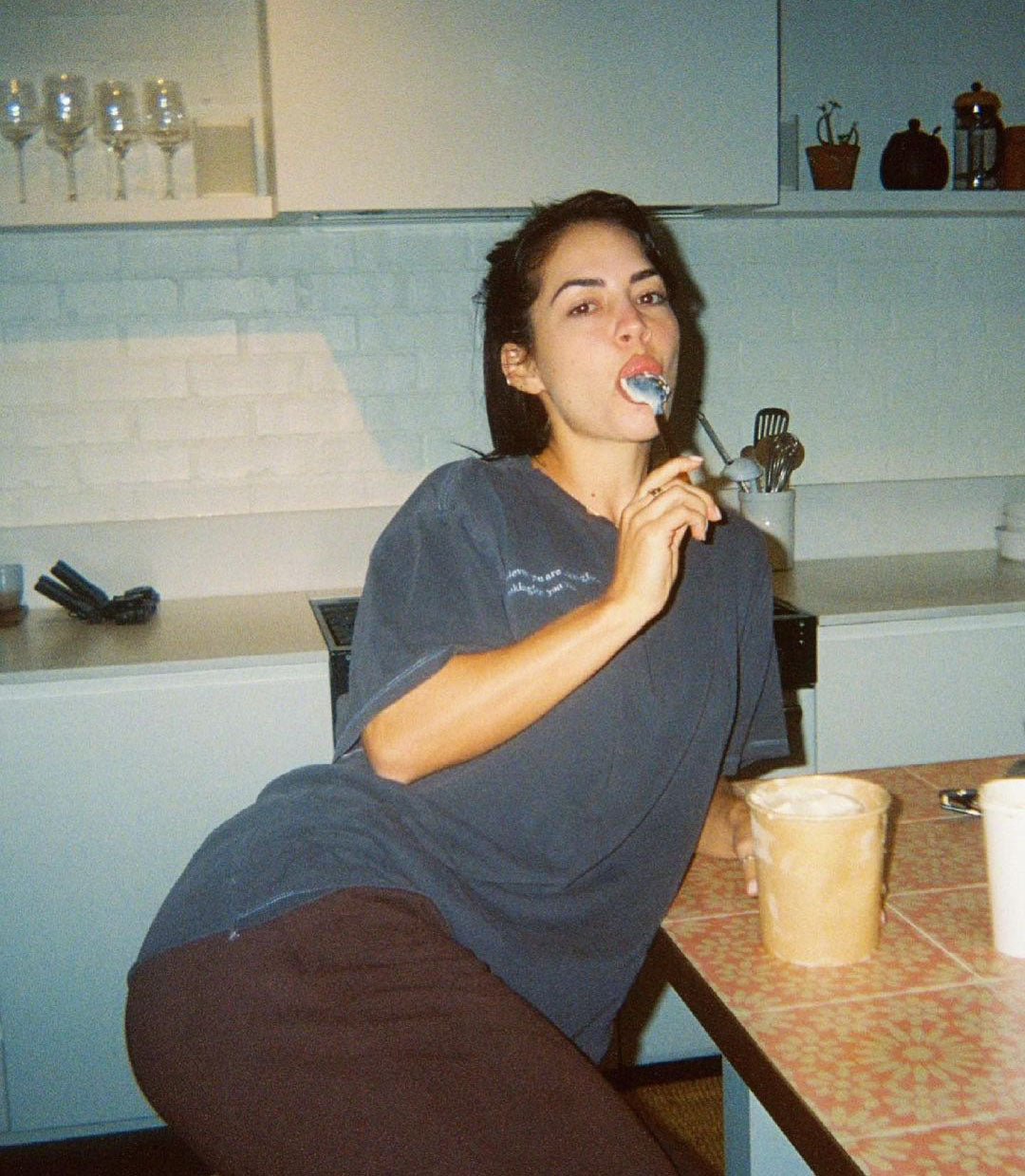 Move With Us founder Rachel Dillon shares an insight into a typical day on her plate, and shows us how she structures meal timing around her routine.

Whether you're looking for some meal inspo, feeling a little lost on your journey, or simply interested in what Rachel eats on the daily, we hope you can take some inspiration from this blog. 

Rachel's main focus is always to get enough protein and calories in to support her goals, but she tends to be more flexible with fats and carbs.

Currently, her calorie and macro split revolves around:
Calories: 1955
Carbs: 245g
Protein: 120g
Fat: 55g
"I use MWU Meal Guides and recipes as a base for planning my meals, and then apply little tweaks to suit my preferences - such as swapping ingredients or changing their amounts a little bit. Remember, so long as you are consistent with your targets overall - you can be flexible with your meals!"

Rachel's daily routine
"I've always been a big believer in creating a positive morning routine and setting my day up for success! Most days, my morning looks like this:
6.30am wake up
First thing in morning: 700m-1L of water 

Medium long black, one shot, dash of oat milk, 2 sweeteners 


I really love to use this time early in the morning to plan my day and set out my goals in the MWU App, as well as taking some time to think about what I am grateful for. I find this really puts me in the best headspace to start my day. Next up, breakfast! 
Breakfast
For breakfast I love to put together Emma's Turkey & Avocado Bagel recipe from the MWU App, plus 2x quick oat sachets with scoop of protein & raspberries.
Calories: 712
Carbs: 103.9g
Protein: 37.2g
Fat: 14.2g
As you can see, I love to eat big meals as this really helps to fill me up and keep me feeling satisfied, as opposed to constantly snacking throughout the day. My breakfast meal also acts as a pre-workout for me, so I like it to be hearty. 

Tip: Our MWU Meal Guides contain 5 meals per day by default, but if you're someone who also enjoys bigger meals, you can easily adjust that.

To search for a meal that fills your remaining daily targets, simply tick off all the meals that you are planning on having, delete the remaining snacks/smaller meals, and then use our Recipe Filter to find your perfect fit!

Our Recipe Filter allows you to browse though 850+ delicious MWU recipes by calories, macros, dietary preferences or categories, so you can easily fill your daily targets with meals of your choice. We're all about variety.
You can even create your day entirely from scratch, by deleting all meals and starting fresh. Whether you prefer to have 3 bigger meals, or 5 meals smaller meals throughout your day, we give you the flexibility to create your perfect meal guide in the MWU App.
Post workout 
My post workout meal consists of a green juice and 2x packets of cobs natural popcorn straight after training.
Calories: 126
Carbs: 16g
Fats: 5.8g
Protein: 1.4g


Lunch
For lunch, I love to make an Avocado & Prawn Bowl, which you can also find the recipe for in the MWU App. 
Calories: 411
Carbs: 44g
Protein: 41g
Fat: 8g
After training it's really important to refuel, so you can see my post workout snack and lunch is pretty big together!

I'm loving the avocado & prawn bowl at the moment - but if I'm not feeling like seafood after training I just jump into my App and use the Food Swap feature to choose a different protein source, such as chicken.
It's also winter here in Australia, so on cooler days I like to swap this meal for a warmer lunch. This is when the new Recipe Filter comes in handy again, to find a different meal that meets my own targets for that day. Easy!
Afternoon snack
For an arvo snack I usually opt for 2x rice cakes topped with turkey breast and Black Swan Skinny Tzatziki.
Calories: 138
Carbs: 22.9g
Protein: 6.6g
Fat: 1.6g
To satisfy the sweet cravings, I love to have a Lotus Biscoff biscuit with some Biscoff spread and a Peppermint Tea.
Calories: 213
Carbs: 22.8g
Protein: 1.3g
Fat: 12.9g
Always gotta hit that sweet tooth, guys! 
Dinner
For dinner, one of my go-to's is the delicious Honey Chicken Stir Fry recipe which can be found in the MWU App Recipe Library!
Calories: 447
Carbs: 40g
Protein: 36g
Fat: 16g


As you can see from my day of delicious eating, nothing is off limits for me and you too can easily enjoy this balanced style of eating with our game changing Meal Guides and customisable macro splits!

My team and I will always believe in an 80% whole foods and 20% soul foods approach, because food is more than just fuel. It's there to nourish AND support us… and it's also delicious". 

Do you want to experience a life without food restriction while still killing your goals?

We provide you with all the tools and support that you need to achieve your dream results, and learn the fundamentals of flexible dieting.