HEY
BUSY GIRL!
We know exactly what it's like finding time to balance movement, nutrition, work, family and self care.
While it can seem impossible, our BUSY GIRL WORKOUTS Program is here to help you get results without spending hours in the gym or the kitchen with convenient workouts and meals that suit your busy lifestyle.
Join Now
ABOUT

BUSY GIRL WORKOUTS

6 Weeks

Full Body Focus

Convenient Workouts
Meal Guides
Busy girls love progress…and that's what this Program is here to create!
By completing BUSY GIRL WORKOUTS, you can expect to:
Achieve a full body transformation, primarily targeting your lower body and core.
Discover a balanced approach to healthy eating with our convenient & nutritious meal guides.
Create new, positive habits that fit into your busy schedule.
BUSY GIRL WORKOUTS is perfect for you if:
✓ You struggle to complete your workouts in busy gyms.
✓ You don't have hours to train and are looking for effective 30-45 minute workouts.
✓ You have a busy schedule, but can commit to training 3-5 days per week.
✓ You prefer minimal equipment workouts.
We created BUSY GIRL WORKOUTS for the busy girl! You can expect a variety of short but effective workouts between 30-45 minutes in length.
In Level 1 of this Program, you will enjoy a combination of:
✓High intensity weighted circuits.
✓Dedicated weighted glute sessions.
✓Lower & full body weighted workouts.
✓Low Intensity and high intensity
✓Cardio options.
✓Core Circuits
These workouts require minimal equipment and movement between exercises, allowing you to maximise your results with ultimate efficiency.
In Level 2 of this Program, you will enjoy a combination of:
✓ Weighted Glute Sessions & Sculpting Finishers
✓ High-Intensity Weighted Circuits
✓ Upper Body Weighted Workouts
✓ Low-Intensity Cardio options
✓ Full Body Pilates Classes
✓ Core Finishers
Our BUSY GIRL WORKOUTS PROGRAM currently has two levels available. This Program is recommended for intermediate trainers.
If you have completed Busy Girl Workouts Level 1, here are the differences you might notice in Level 2:
✓ Level 2 is a mild progression of Level 1
✓ Pilates Classes have been incorporated so you can follow exactly how Rachel Dillon trains.
✓ For the first time in MWU history, we've incorporated your Pilates workouts straight from our On-Demand Pilates Section directly into your workout planner.
✓ The Lower Body Workouts throughout this Program have been inspired by our Build-a-Booty Program. You can expect the Build-a-Booty workouts you know and love but express.
At Move With Us, we recognise the unwavering dedication and tireless efforts of healthcare workers who selflessly serve our community day in and day out. You are truly heroes in our daily lives, and we want to give back where we can.
Healthcare workers lead extremely busy lifestyles, and we're excited to announce that we're offering a 50% discount on our 6-week Busy Girl Workouts Program to support your health and fitness goals!
All you need to do is head to the Busy Girl Workouts Healthcare page via the button below and verify!
HEY
BUSY GIRL!


HERE'S WHAT YOU'LL RECEIVE
CONVENIENT HOME & GYM WORKOUTS
This structured training program is designed specifically for the busy girl. Choose from 3, 4 or 5 training days and follow guided 30-45 minute workouts all with exercise swaps and more.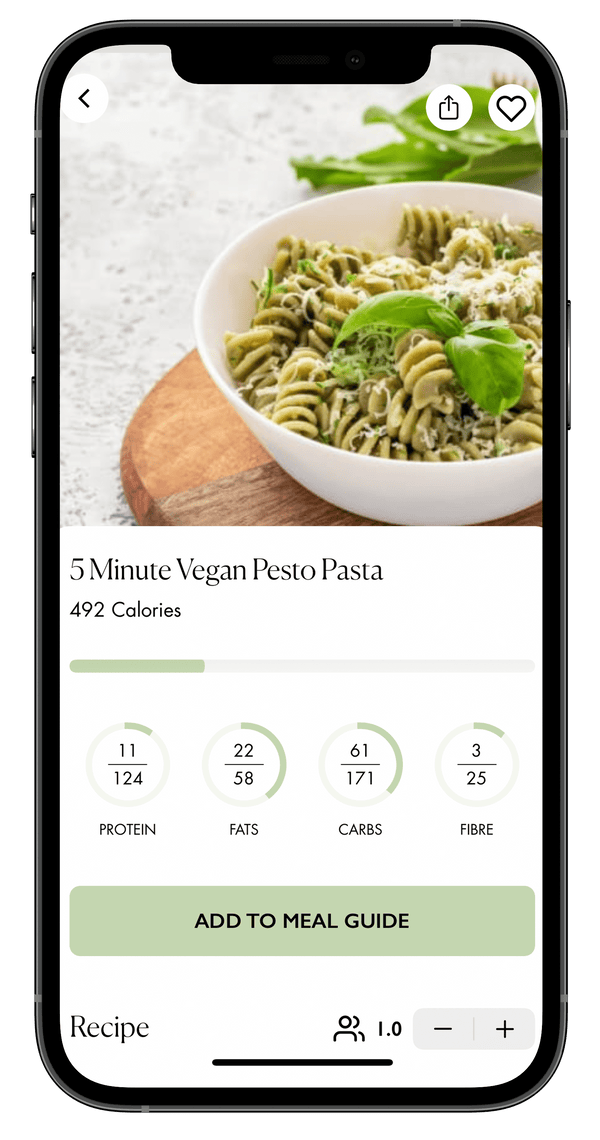 SCIENCE-BASED NUTRITION
Experience Dietitian-created Meal Guides designed for your personal goals and preferences. As part of our recipe library of over 1200+ recipes you'll enjoy easy-to-make, delicious recipes and meal guides with minimal prep time and minimal mess.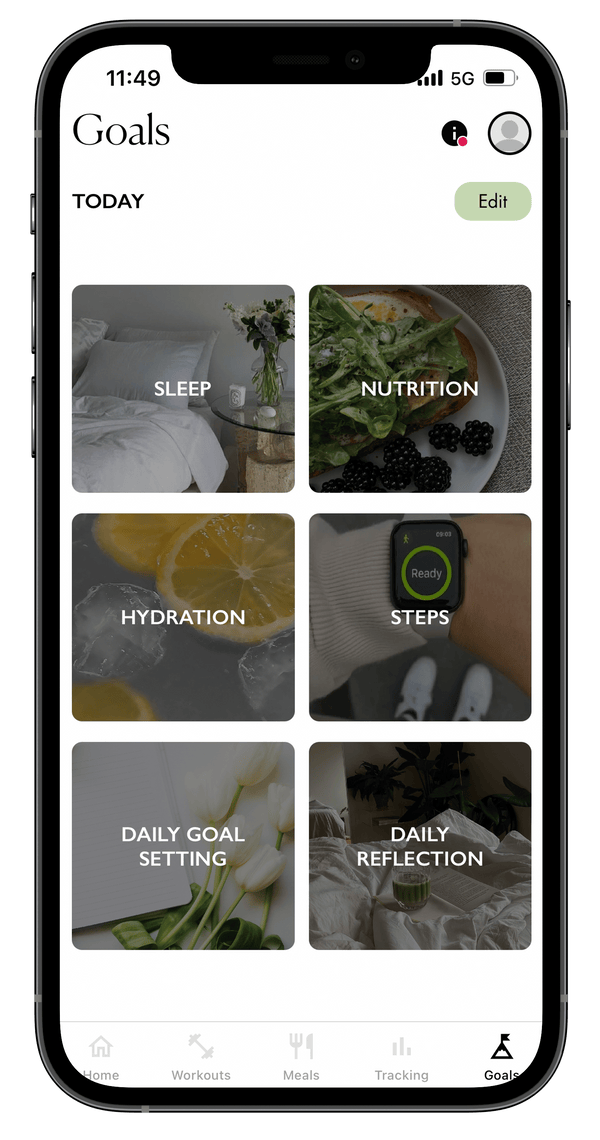 PROGRESS TRACKING + ACCOUNTABILITY
Enjoy daily goal setting, reflection and the ability to track your hydration, activity, nutrition, sleep and so much more.
TESTIMONIALS
These 6 weeks mean so much to me. I have finally started over and started to feel better. My journey has just begun but I have learned 3 really important things already. Surround yourself with the right people. Don't expect success without putting in any effort. Stop waiting for the perfect moment. It will never come. Start today, push yourself and you will thank yourself later.

- Therese S.
I absolutely love Busy Girl because it has allowed me to do it all and not sell myself short. I have become comfortable listenting to my body and learning what actually works for me. Honestly, 10/10 would extremely recommend. It has really changed my life.

- Destiny S.
That was the quickest 6 weeks ever! I started the Busy Girl Workouts 8 weeks postpartum and overall I am just so proud of myself. This is the first exercise program that I havn't just given up ater 1 or 2 weeks!
Down 6kg! Lost 11cm on my waist! My brand new jeans don't stay up anymore!
- Brianna W.



Frequently Asked Questions
Intakes commence 10am every Monday and as soon as you confirm your order, you will receive instructions on how to access our App and begin preparing for Day 1.
A standard gym should provide all equipment required to complete gym workouts.
If you're completing Busy Girl Workouts from home, you'll need:
✓A set of dumbbells (ideally two sets, one lighter for upper body, and a heavier set for lower body)
✓A bench or sturdy piece of furniture
✓Resistance bands
✓Power bands
✓Booty/Cotton Bands
✓Ankle Weights
✓A skipping rope
✓An exercise ball
✓A yoga mat
Need to get supplies before you start? Shop our Equipment here. 
You'll receive app access right away just keep an eye out for an email from our team on how to get started in the MWU App.
Yes! You can use our 'Restart Program' feature allowing you to start the following Monday.
Enjoy 12 weeks of full app access. Alternatively, explore our Membership options for 12 months App Access.
Yes! You will have the option to choose from a 4, 5 or 6 day training split each week.
Yes! You can switch between home and gym workouts by toggling between the dumbbell and home icon in the workouts tab.
Yes, you certainly can! If you are not ready to purchase our Platinum Membership, you can join our Program separately. Keep in mind that you will only receive 12 weeks of App Access when purchasing separately.
Absolutely! With our Platinum Membership, you receive access to ALL available MWU Programs and Levels, as well as any Challenge that is released during your Membership.