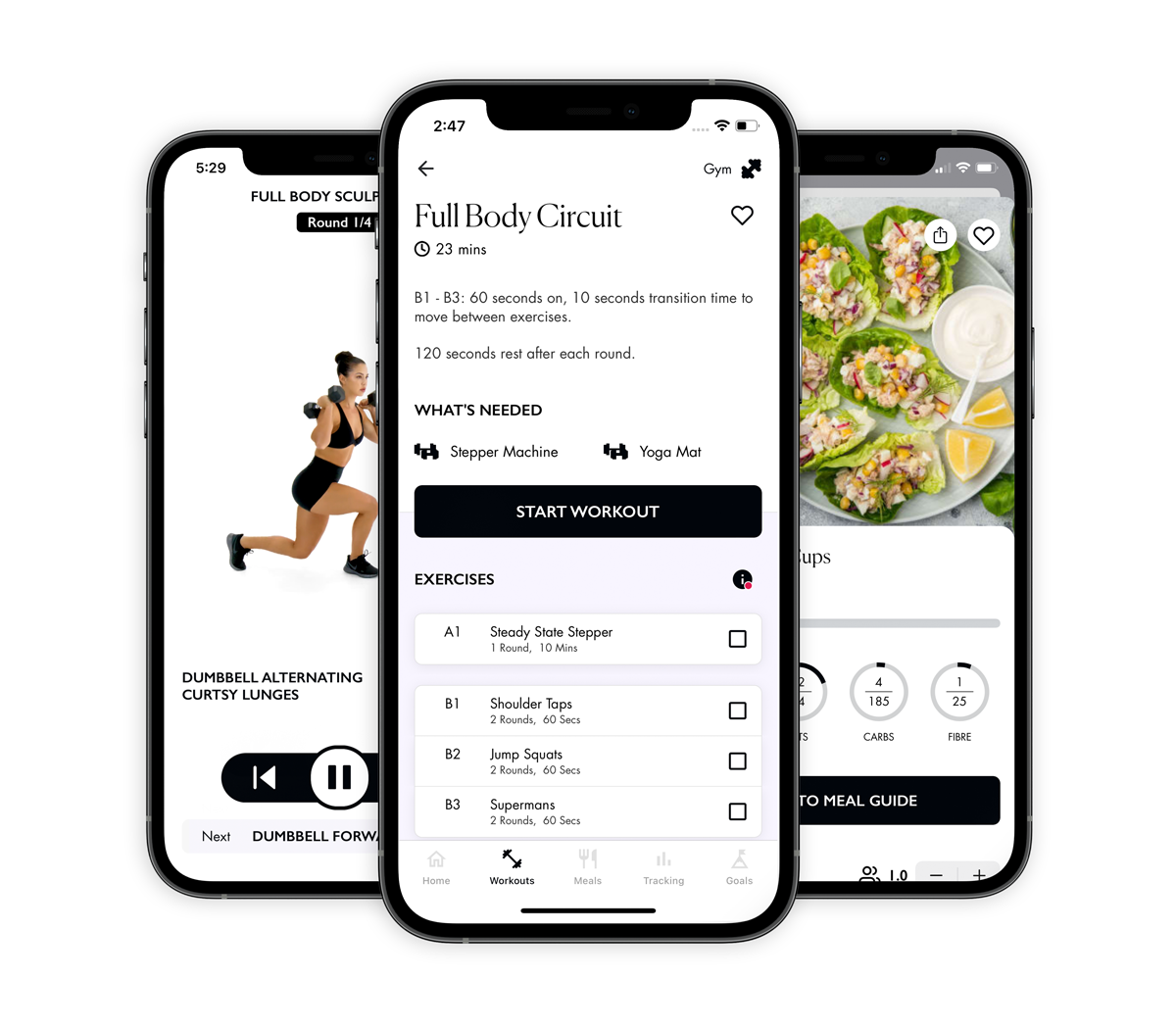 Join this 8 week transformative experience and prepare to unlock your true potential. BUILD (previously Bikini Build) provides you with challenging and effective workouts, a personalized approach to nutrition, as well as the accountability and support that you need to succeed.
If it doesn't challenge you, it won't change you. Enjoy access to all 4 rounds of BUILD for the price of one and secure your place today.
BUILD Challenge begins 13 June.
BUILD (previously Bikini Build) has been created for those who:
✓ Are looking to improve strength and build muscle with gym based workouts (home options included!)
✓ Enjoy strength training, core circuits, with minimal high-intensity cardio.
✓ Can complete a minimum of 4 workouts per week, with the ability to train up to 6.
✓ Can commit to 45-75 minute workouts.
✓ Enjoy easy-to-make, delicious recipes customised to your personal goals.
While the MWU App provides you with customized nutrition options, we recommend this style of training for women with muscle gain or maintenance goals.
By completing BUILD, you can expect to:

→ Build muscle and improve strength in the gym.
→ Achieve a full body transformation, with an emphasis on shaping your lower body.
→ Learn how to train confidently, inside and outside the gym.
→ Improve your mobility and range of motion.
→ Enjoy a customized approach to nutrition that aligns with your personal and lifestyle goals.
Our team of accredited Dietitians will provide you with personalized macronutrient targets and meal guides tailor to your exact goals and preferences, with the flexibility to swap between hundreds of different meals/recipes.
Effective home and gym workout options
Access to 4 x 8 Week Rounds (Beginner - Advanced)

6 months MWU App access to ALL features
Accountability Tracker & Weekly Check-Ins

Printable Accountability Chart
1,000+ delicious macro-friendly recipes to enjoy!
Customized Meal Guide and Macro Targets tailored to your goals

Support from our team of accredited Dietitians and expert Trainers
*Newly added Mobility Warm Ups

Step and Water targets tailored to your goals
Support from the Move With Us Team and wider community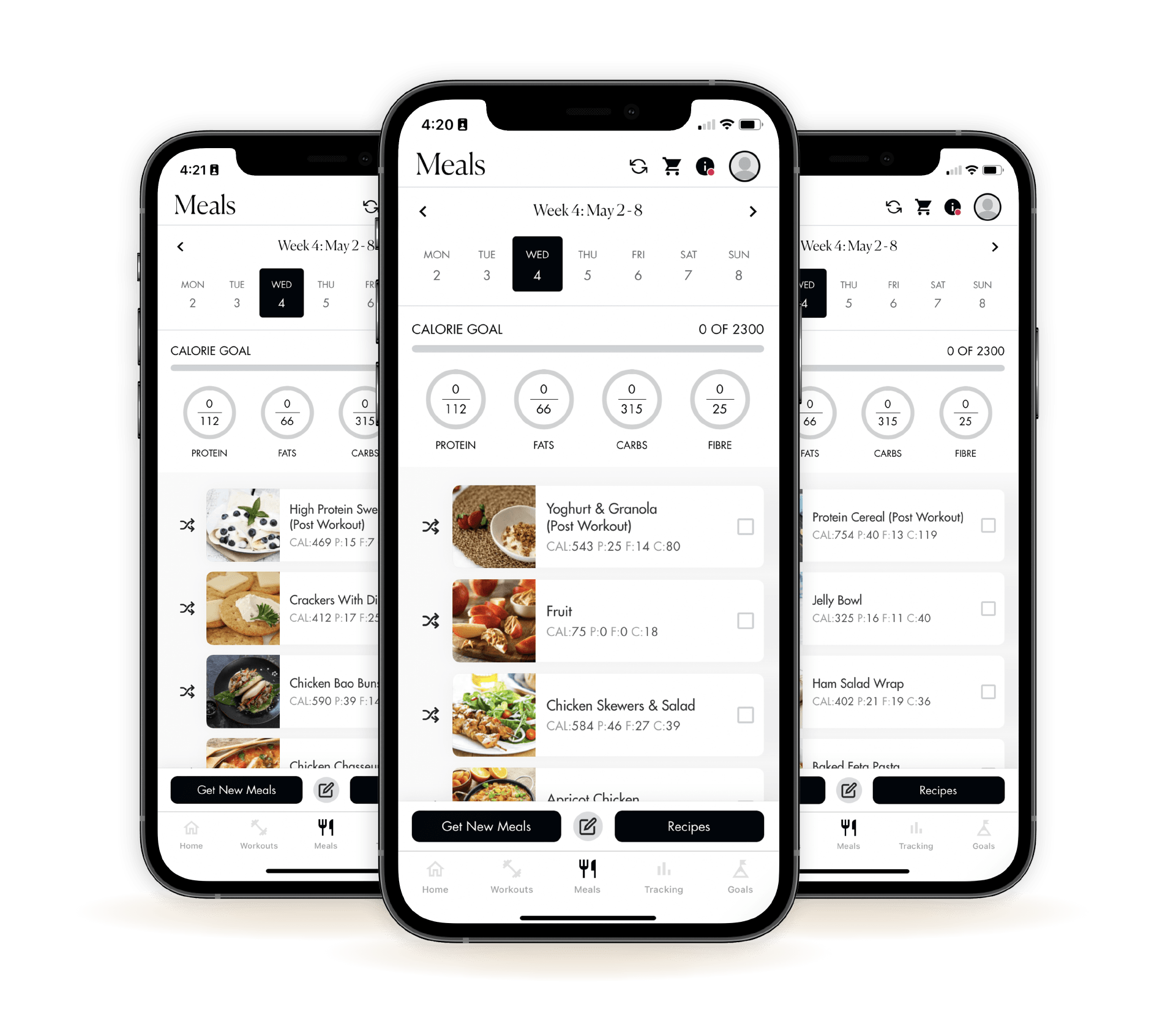 Building your body and mind requires a strong foundation with food. Join the Challenge and enjoy customized meal guides created by our Team of accredited Dietitians and tailored to your exact goals and preferences.
"My body has completely transformed. As soon as I increased my calories and started lifting heavy I started getting quick results, and I have consistently been seeing progress. I feel strong, healthy, and so empowered."
- Eirika J.
BUILD Challenge (2021)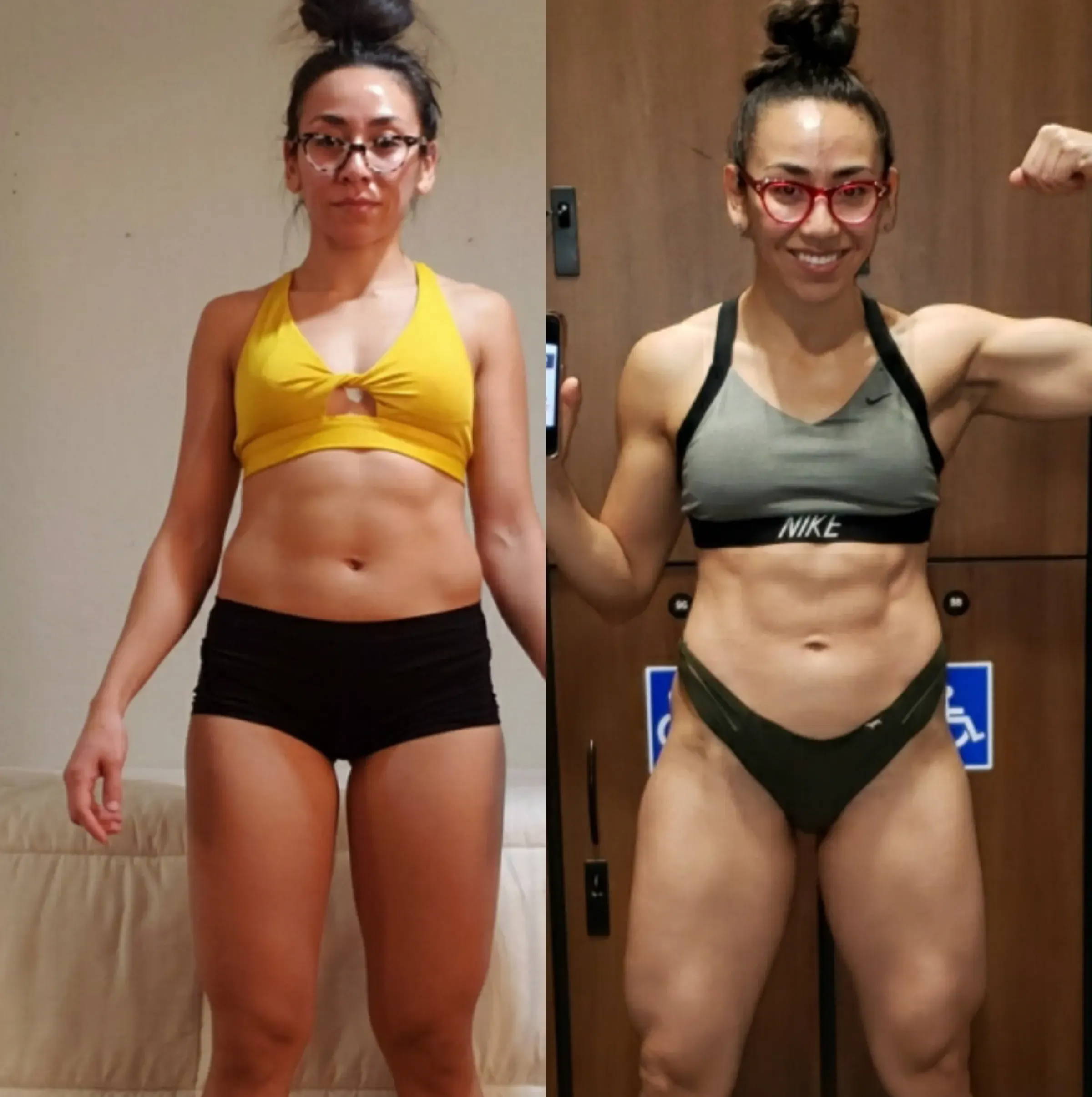 "I loved the experience and seeing my body transform before my eyes. I trusted the process and the program and had amazing results in the end."
- Natalie P.
BUILD Challenge (2021)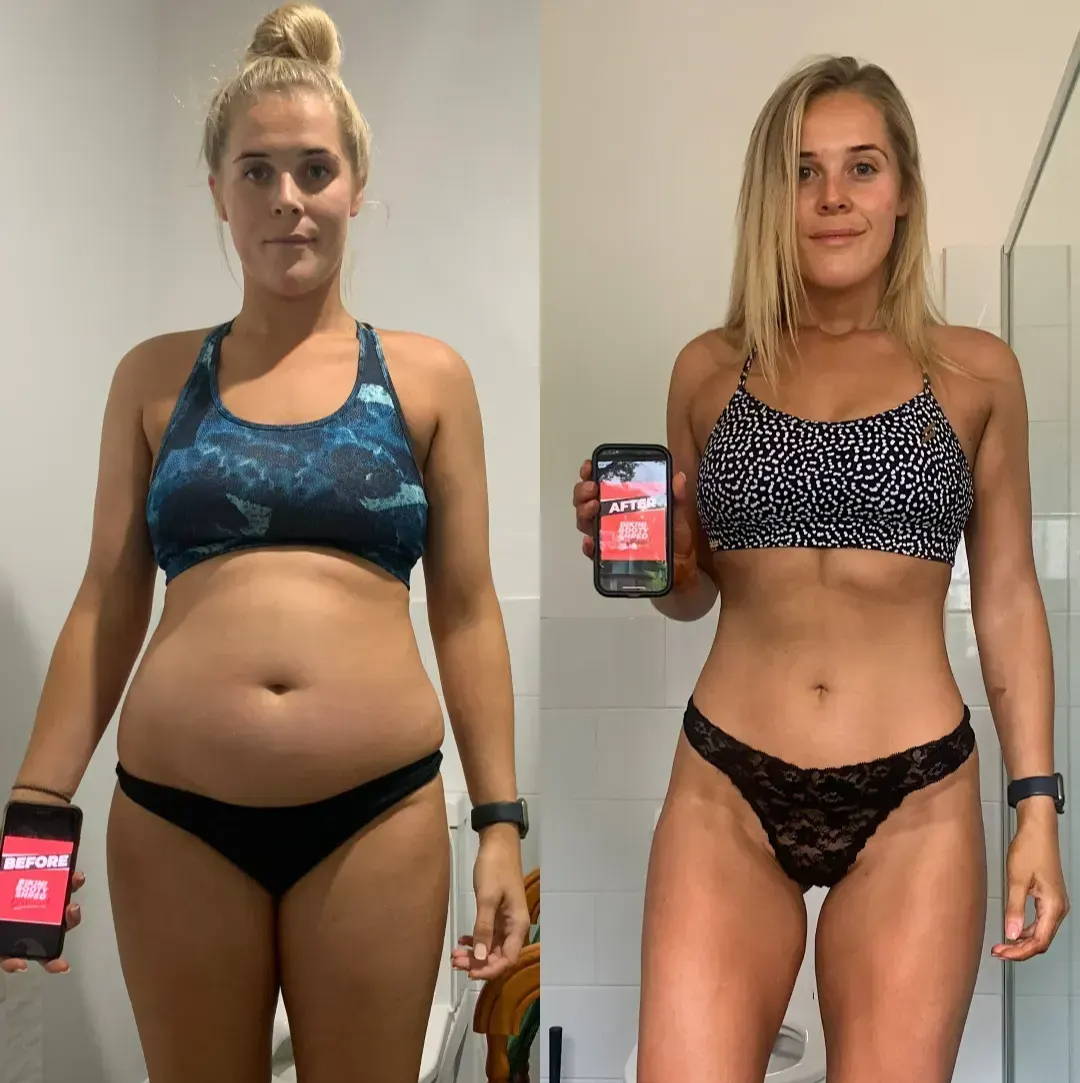 " In the beginning I thought it was going to be a struggle but I was astounded at how easy it was to stick to the training and meal plans. The team has honestly nailed it and I couldn't thank you all enough. I feel strong, healthy and happy!"
- Sabrina H.
BUILD Challenge (2021)
MOVE TOGETHER

TRANSFORM TOGETHER
Refer a friend to train with you for our BUILD Challenge, and go in the running to WIN 1 of 5 $1,000 cash prizes ($500 each). Plus, your friend will receive a 10% discount to join you!

WIN everything you need to continue to BUILD strength, expand knowledge, boost confidence and master your mindset.
We will be selecting 1 x Challenge winner, to celebrate the most meaningful transformation to occur throughout this 8 week experience.
To go in the running simply share the positive changes and updates throughout your journey with the hashtag #buildchallenge22, or via our client survey. Remember, at Move With Us we celebrate progress in all forms!
Our Challenge winner will receive:
Access to the next MWU Challenge for you and a Friend  
MWE Merch Bundle
Happy Way Vanilla & Chocolate Protein Powder
$1000 CSB Gift Voucher
Apple Watch Series 7
GHD Hair Straightener
Reebok Classics
Tefal Ultimate 6 Piece Cookware Set
NutriBullet Blender
Hatch Smart Alarm Clock
Magnetic Acrylic Fridge Calendar
Collective Hub Ultimate Mantras Bundle
Water Bottle
Digital Kitchen Scale
Before You Speak 3 month supply of coffee, 1 month supply of Decaf and 2 month supply of creamer.
12 Month Audible Membership
Atomic Habits by James Clear
Grit by Angela Duckworth
101 Essays That Will Change The Way You Think by Brianna West
You've got to be in it to win it!
Join the challenge!
BUILD officially begins on Monday 13 June with places filling fast. Secure your place now for just USD$94.99 and begin preparing for Day 1!


FREQUENTLY ASKED QUESTIONS

When does the Challenge start?
Our Build Challenge officially begins on Monday, June 13th. Don't forget to mark your calendar!
What equipment do I need?
A standard gym should provide all equipment required to complete gym workouts.
 
If you're completing BUILD Challenge from home, you'll need:
A set of dumbbells (ideally two sets, one lighter for upper body, and a heavier set for lower body)
Booty bands
Ankle weights
Resistance bands
A skipping rope
An exercise ball
A yoga mat
A bench or sturdy piece of furniture
A trigger ball
A foam roller
A broom/stretching stick
Need to get supplies before you start? Shop our Equipment here.
What day will I receive access to the App?
You'll receive access to your Challenge in the MWU App on June 6th, one week prior to the Challenge starting. This allows you time to complete your questionnaire, select your challenge goal, explore the MWU App and begin your Challenge preparations.
How long do I have access to the App for?
Enjoy 6 months of access to the Build Challenge allowing you to experience a variety of training intensities and progress through all 4 rounds.
What training can I expect?
You'll enjoy a combination of:

Resistance Training
Weighted Sessions
High-Intensity Interval Training (HIIT) Cardio
Low-Intensity Steady State (LISS) Cardio
Circuit Training
Core Challenges
Each session takes between 45-70 minutes to complete.
Can I change my training split?
Yes! You'll have the option to change the number of days you train by choosing from a 4, 5 or 6-day training split which can be changed at any time.